OUR CABINS
Our plush accommodations are located in the heart of Big Sky Country – near Red Lodge, Montana and nestled at the foot of the spectacular Absaroka/Beartooth Mountain Range & Wilderness. We have five, very luxurious cabins, unlike any other "cabin" you've experienced before! You'll never want to leave your very own private cabin in the spectacular Beartooth Mountains!
"Blue Sky Cabins" is a unique, luxury experience located on a quiet, country road, 19 miles from Red Lodge, Montana away from the noise and lights of the city in a serene, county setting. Unobstructed views of the mountains & abundant wildlife makes 'Blue Sky' an unforgettable escape. We pride ourselves on pampering our guests with special touches and amenities not normally found in your typical, rustic cabin. Our cabins are set up for couples only. (one or two people per cabin) Perfect for a romantic getaway for 2! (we cannot accommodate children or pets) We are nature lovers, photographers and we fiercely love Montana and all it has to offer for our guests. We love knowing that guests come back again and again, often to celebrate special occasions at Blue Sky.
---
DO YOU NEED A VACATION AWAY FROM IT ALL?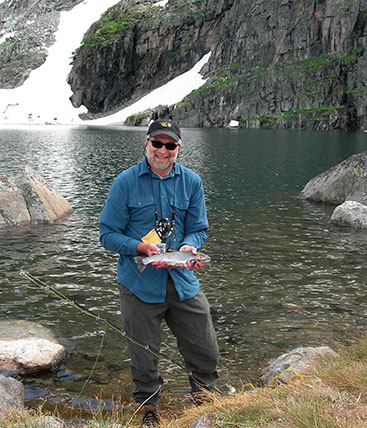 READY TO BOOK? CHECK AVAILABILITY AND RESERVATIONS
Blue Sky Cabins is a smoke-free and pet free adult accomodation. 2 night minimum.
When we first arrived & opened the door, we were just totally amazed at the decor & coziness of the cabin. Tammy made us feel welcomed. She also knew what we needed before we even asked. Thanks again for the unforgettable & fabulous stay here at Blue Sky cabins! You are the best!
We loved the cabin, flowers, decor, candles, beautiful views, peaceful surroundings. We will recommend to our family & friends! Plan to visit you again!
"Can't wait to come back again! It was fun coming to Blue Sky Cabins. You can do whatever you want & have fun, relax, relax, tub, tub! Thank you Kevin & Tammy."
This weekend was just what I needed! I don't want to leave! I'm already wondering when I can get back.. Thank you Kevin & Tammy for sharing this beautiful place!
A Magical Mystical Place! A slice of Heaven if there ever was! We stayed in The Sylvan Cabin. First class accommodation! Thank you Kevin & Tammy
We stayed at The Granite Cabin for about 36 hours & our only regret is not staying longer!This cabin is beautiful with many extra touches. Romantic music on the CD, candles around the bathtub, soft comfy robes & binoculars. A very comfortable bed with very soft sheets. Stargazing at night was amazing! So many stars! The owners go above & beyond to make sure you have a wonderful stay. We did not want to leave!