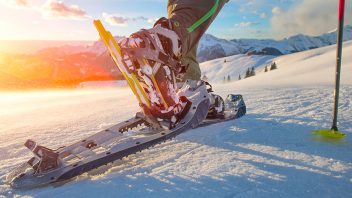 Winter is an amazing and beautiful time to visit us! Many activities are to be found right from the front door of your private cabin from cross-country …
Read more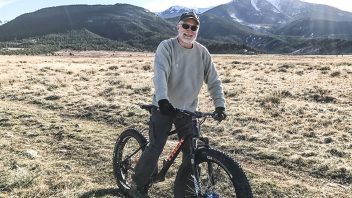 There are so many activities to take advantage of in the "non-winter" months at Blue Sky, from fishing and hiking to visiting the local national …
Read more
You may just want to relax and escape the real world in your own private cabin…or you can take a quiet walk among the Aspen on our private 44 acres and breathe the fresh mountain air ……….But that's not all…. There are many more activities here at "Blue Sky" and the surrounding area!!  Scroll down the page to find links to all activities & outfitters.
We have our very own, private, pond, (over an acre), on the premises. This provides an abundance of wildlife, including:  Beavers, Muskrats, ducks, geese & more.  We've even had Black Bear swim across the pond! NOTE: If The Sandhill Cranes & Geese are nested at the pond, the pond will be off limits from the end of April to the end of June to provide a peaceful & non-threatening environment to raise their babies.  However, we do offer viewing through our spotting scopes from a safe & non-invasive viewing area.
You can hike the nearby trails, mountain bike right from your cabin or the nearby trails, cross-country ski or snow-shoe right from your cabin or into the Beartooth Wilderness.
We have numerous hiking trails of varying degrees within minutes of "Blue Sky"!  The Absaroka/ Beartooth Wilderness is over 943,000 acres!  Most people quickly discover that a day or two is just not enough.   With 944 lakes and nine major drainages, the Beartooths are also an angler's paradise!  About 350 lakes have stocked or naturally reproducing trout populations.  In this wilderness the vast majority of activity occurs in the Beartooths.  Even though the Beartooths attract lots of visitors, the area can absorb this use in a way that can give you the feeling you have the wilderness to yourself.  Instead of competing for designated campsites or h
uts, backcountry travelers can camp anywhere.  And anywhere is a big place in the Beartooths!!  You can hike to over 10,000 feet and experience the Alpine tundra or take an easy hike among the evergreens to a dramatic waterfall.   For trail descriptions and planning, we recommend The Falcon Guide Book entitled "Hiking the Absaroka-Beartooth Wilderness".  "Blue Sky" is centrally located near the East Rosebud Drainage. There are maps & hiking books in the cabins as well.  We can point you in the right direction upon arrival. There are hundreds of trails from easy to challenging.   Note: we recommend hiking with Bear Spray.  We have some on hand here for your use, but if you plan to hike in Yellowstone, you will need to purchase you own canister.
There is plenty of animal watching at "Blue Sky"….recent sightings include:  Gray Wolves, Whitetail Deer, elk, moose, Black Bear, Red Fox, coyotes, weasel, mink, muskrat, Beaver, Great Horned Owls & Screech Owls,  Bald Eagles & Golden Eagles, numerous hawks, Sandhill Cranes, Canadian Geese, Ruffed Grouse, Ring-Necked Pheasants, porcupines, Jack Rabbits & more! Bird watching in the Spring & Summer is always fun too!
Backpacking, four-wheeling, whitewater rafting, horseback riding,  guided river fishing & rock climbing are all located nearby through various different companies.  You can go to www.redlodge.com and click on adventures.  You will find prices & a list of all the outfitters.   There is also golfing & Downhill Skiing at nearby Red Lodge Mountain.   Cross Country ski trails are nearby in Red Lodge or you can ski right from your cabin on the county roads.
The Beartooth Highway, a thrilling mountain drive, which takes you up in elevation to almost 11,000 feet and which Charles Kuralt called "the most beautiful roadway in America", is only a few miles away.
( Note: The Beartooth Highway is open only from Memorial Day to mid-October, due to heavy snowfall.)
We are close to Yellowstone & Grand Teton National Parks.  Try a loop drive from Luther/Red Lodge over the Beartooth Highway into Yellowstone (the Northeast Entrance and back to "Blue Sky" via the North Entrance & Livingston, Montana to I-90 & Highway #78 to Luther.
The world famous Home of Champions Rodeo, Iron Horse Rodeo (Beartooth Rally) & Festival of Nations take place in the summer months as well as a Norba mountain biking Race, Winter Carnival & many more festivities through out the year.
Please be sure to plan enough time to drive our mountain roads.  The roads are very well maintained but distances on the maps can be deceiving.  If you really want to experience the beauty of the Beartooths you will want to stop and explore along the way or maybe take a photo of the majestic Elk in the mountain meadow.
We hope you'll come experience the "Big Sky Country" and the serenity of "Blue Sky".